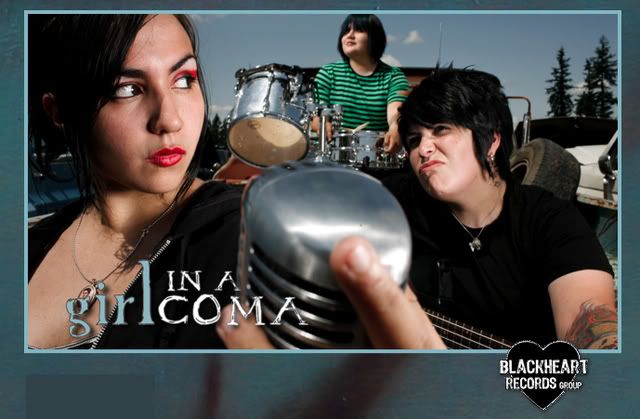 Photo courtesy of Photobucket.

The crowd chants as the screen rises, Girl In A Coma enters with a roar, and sultry vocals bleed into the microphone infecting the ears of the fans. A slow beat matches your own heartbeat, then the voice howls, and haunts you. You weren't sure how they eluded your playlist for so long. The band beats, and uncontrollably your body moves and sways with each chord change. Intermittent views of an enchanting band capture you from the first note. A sharp intrusion to the mind pulsates throughout your entire body, and love is inevitable. Charm, combined with deviance is renewed, and flashes of a Sinatra like seduction takes hold. GIAC rips through all cultures, genres, and taste with a dose of life, and old school, that melt a bitter heart, reminding you that music really does heal all.
The Drums and bass would have Bo-diddley grooving. GIAC becomes the temptress, seducing you into the late, great, reborn passion of a live concert. Bite hard, and play harder, these ladies are a dose of shock therapy back into good music. Go submerse yourself in all that is GIAC at Girl In A Coma.